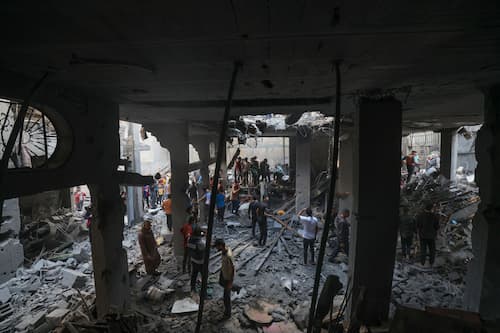 Heavy fighting erupted on Monday around a hospital in northern Gaza as Israel pressed on with its offensive against the militant group Hamas.
The Hamas-run health ministry in Gaza said at least 12 people were killed when a shell hit the second floor of the Indonesian hospital. Israel's military has not commented.
Meanwhile, 28 premature babies evacuated from Gaza's Shifa hospital Sunday have reached Egypt.
The Palestine Red Crescent Society said that the babies were taken through the Rafah crossing today to receive medical treatment in Egypt.
On the other hand, The Israel Defense Forces (IDF) released footage of what it said was a tunnel used by Hamas underneath Gaza's al-Shifa hospital. The footage shows an outdoor tunnel shaft and part of a tunnel. However, Hamas and medical staff at al-Shifa denied that the hospital was used for military purposes.