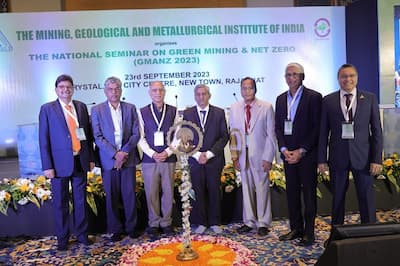 Coal India is a responsible corporate and is committed to reducing emissions by adopting best mine practices, said P.M. Prasad, Chairman Coal India, in his inaugural address at the Green Mining & Net Zero (GMANZ 2023) seminar organized by MGMI in Kolkata.
He further said that CIL is focusing on clean coal mining and utilization methods, with priority on advanced sustainable mining technologies.
To meet the target of net zero emissions, CIL intends to install 3000 MW solar generating capacity in the next three years and 5000 MW in seven to eight years, said the Chairman.
Dr. B. Veera Reddy, Director Technical, CIL/Additional Charge, CMD, CCL, speaking at the event, said that there are sufficient reserves of coal available for the next 100–150 years, and there is a need to utilize them in an environmentally friendly manner.
He stressed the need to enhance coal production through underground mining and that CIL has adopted a slew of measures to augment the production from the same.