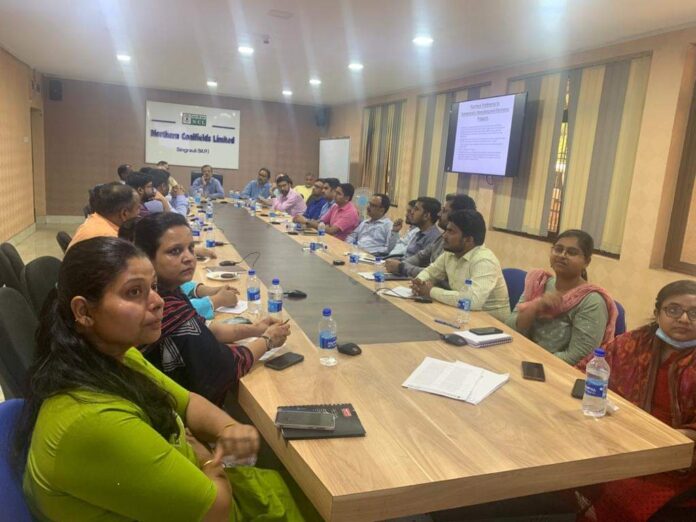 Northern Coalfields Limited, conducted a knowledge Sharing Session on Purchase Preference at NCL HQ. Rajneesh Narain, Director (Finance), NCL chaired the session while N.S. Saini, GM (MM), D Sunil Kumar, General Manager (Finance) along with all Finance executives of NCL joined the session
The session focused on the incorporation of purchase preferences for public procurement in the General Financial Rules, wherein members of the Finance team shared their unique experiences and knowledge making the session productive and informative.
During the Session, Director (Finance) Shri Narain applauded the remarkable contributions of the finance department, He also stressed the support & strategies the efficiency, cost-effectiveness, and operational excellence. He exhorted for regular organization of such knowledge-sharing sessions and emphasized the importance of continuous professional development for the betterment of the individual and the company.