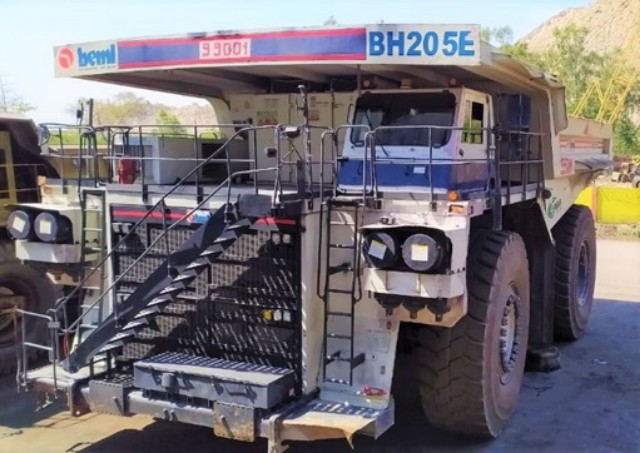 In order to further reduce India's reliance on import of high-capacity mining equipment and to boost its domestic production, Ministry of Coal is making continuous efforts to develop indigenous manufacturing capabilities in coal mining sector. These efforts are in line with the objectives of Aatmanirbhar Bharat promoting "Make in India". To achieve this objective, an interdisciplinary high-level committee has been formed with the representatives from Ministry of Heavy Industries, Ministry of Railways, SCCL, NLCIL, NTPC, WBPDCL, BEML, Caterpillar, Tata Hitachi, GAINWELL and consultations have been held with industry associations and various other stakeholders to suggest ways to boost domestic manufacturing of Heavy Earth Moving Machinery (HEMM) and Underground mining equipment like High Wall (HW) miners, Continuous Miners, high capacity miners, Hydraulic shovels and dumpers.
The committee is headed by the Director (Technical) CIL and is working towards finding methods and mechanism to promote domestic manufacturing of HEMM and other underground equipment. The committee submitted its draft report, which has been reviewed by the Secretary, Ministry of Coal and deliberated upon at the level of the Ministry.
Currently, Coal India Limited (CIL) imports High-Capacity equipment such as Electric Rope Shovel, Hydraulic Shovel, Dumpers, Crawler Dozers, Drill, Motor Graders, Front End Loaders Wheel Dozer, Continuous Miners equipment, etc. worth around Rs 3500 Crores and pays Rs. 1000 Crores as custom duty, incurring heavy expense on purchasing machinery through importing. Therefore, it has been planned to phase out import over the period of next five to six years by encouraging and developing domestic equipment manufacturers' capabilities. Some of the high-capacity machines are presently under trial procurement from domestic manufacturers.
In this regard, CIL has undertaken extensive standardization of the mining equipment to be deployed with an objective to ensure that wherever possible domestic manufactured equipment is put into coal production, transportation, and monitoring without affecting the productivity. CIL has also issued standardization guidelines with a view to promote "Make in India". This move will not only boost the domestic manufacturing sector but also support the objectives of Aatmanirbhar Bharat and promote "Make in India".
Promotion of indigenous capabilities of equipment shall also ensure reduction in breakdown period of imported equipment which remain under prolonged breakdown due to non-availability of spares. Furthermore, collaborations and Joint Venture with internationally reputed equipment manufacturers needs to be encouraged. Utilization of non-functional and under-utilized government infrastructure facilities like MAMC, Jessops may be explored under Make in India Initiatives.
By promoting "Make in India" in Coal mining sector, manufacturing of HEMM is expected to get a significant boost and will prove step ahead towards attaining Atmanirbharta in coal sector and contribute to the growth of country's economy.